Introducing the InstaPrinter!
In four simple steps, your selfie snapping party-goers can print out their event snaps from our Instaprinter!
Create a custom hashtag (#) for your event and get your guests to use the hashtag when uploading to Instagram. Then they can head over to the InstaPrinter's massive 15" or 32" touch screen, find their photo and print straight onto your own personalised Instagram polaroids!
You'll even get a digital copy of all the photos that have used your hashtag from the event – that's #awesome!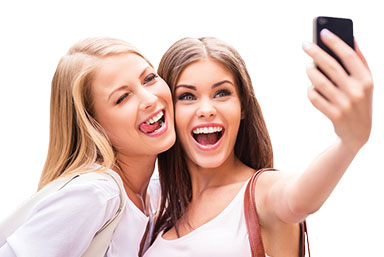 Why hire the InstaPrinter?
Popular at weddings, engagements and birthdays the InstaPrinter is a great way to ensure that every guest at your event can snap their own photos, share their favourites and print them out as personalised polaroids.
The InstaPrinter is also a fantastic addition for corporate events to encourage fun interaction with your brand, boost brand awareness on social media and ensure every selfie-snapper at your event goes home with one of your polaroids! From only $100 per hour when added to any phototbooth hire package, the Instaprinter is fantastic value for any event!
Hashtag (#) your photos with a unique event tag, share them to Instagram then print them out from the booth!
32″ touch screen for viewing and printing photos.
Prints your unique Instagram polaroid, or customise with branding.
Unlimited prints.
Extremely portable – stairs are no problem.
Fully customisable exterior (POA).
Looking for the perfect package?
Our packages are flexible and can be customised to suit your needs, event and budget!