Looking for a way to make your special day even more special? Hire a photo booth for your wedding and make memories that will last a lifetime.
At Perth Premier Photobooths we have a fantastic range of high quality photobooths for hire in Perth that are perfect for your wedding.
Why Hire a Photo Booth for your Wedding?
A photo booth is a great way to add extra fun and excitement to your wedding reception. A photo booth will bring your guests together, have everyone laughing and will ensure your wedding is an event to remember. Your guests will have so much fun taking photos in our interactive photo booth and will have a memento of your special day to take away with them.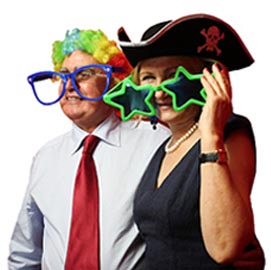 WHY CHOOSE PERTH PREMIER PHOTOBOOTH ?
Why Choose Perth Premier Photobooths for your Wedding Photo Booth Hire in Perth?
We've been in the Perth wedding photo booth business for a long time. We have the expertise and experience to make sure your wedding photo booth hire runs as smoothly as possible so that you have nothing to worry about.
That's just one of the reasons we're the best choice for your wedding photo booth hire in Perth. Here are some of the other things we guarantee:
Great range of photo booths.
We have a great range of booths to suit all different spaces, budgets and themes. Whether your wedding is small or large and whether you're hoping for an intimate and romantic or party atmosphere, we have options to suit it all. Our booths are customisable, easily transported and can fit between 2 and 15 people.
Unlimited sessions
The photo booth is yours to use for the duration of your wedding reception. Your guests can take as many photos as they like during this time so no one has to miss out.
Reliable
Our machines are not only of exceptional quality, well-maintained and won't let you down, but our staff are also reliable. We'll turn up ahead of your wedding reception to set your booth up so it's ready for you and your guests to enjoy. Our friendly attendant will stick around to help your guests use the booth and will pack it up at the end of the event. We know weddings can be stressful so we'll do everything we can to ensure your booth isn't one more thing to worry about.
Flexible packages
We offer a range of packages to suit all budgets. Whatever your budget, our packages are flexible and can be altered to suit your needs. To find out more or to organise a photo booth package for your wedding, contact us today.
Fun
You and your guests will have so much fun creating happy memories in our photo booth at your wedding. We have a range of options to make it even more fun including social media sharing apps and a bunch of wacky props to keep the laughs coming.
Digital copy
We'll provide you with a digital copy of all the photos after the event. This means you'll have a digital copy of every single photo taken at your wedding to do whatever you like with.
Customisable
Our photo booths are customisable. This includes choosing a backdrop and print design that fits in with the theme of your wedding. Your photo strips can also be customised with the details of your wedding or a special message for your guests.
Optional extras
We offer a range of extras to keep the memories flowing. This includes photo strip frames and photo albums so you can treasure your photo booth photos for years to come.
To find out more about what we offer or to hire a photo booth for your wedding in Perth, click here or give us a call today.
Give your venue that loved up glam with our LOVE and MR & MRS giant light up letters, the perfect addition to any wedding.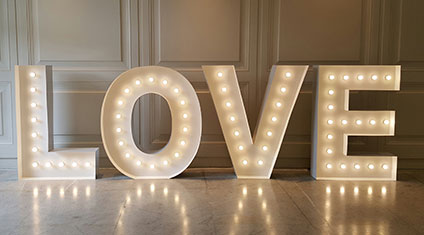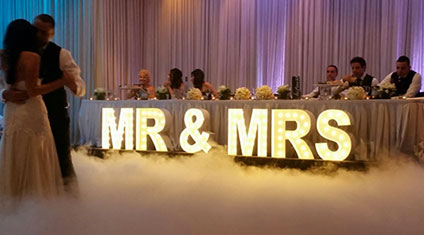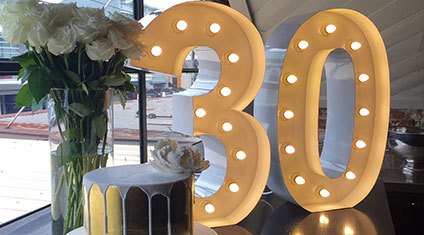 Looking for the perfect package ?
Our packages are flexible and can be customised to suit your needs, event and budget!