Photo booths help you capture the moment
Perth Premier Photo Booths strive to deliver a fun, professional photo booth service anywhere in the Perth metropolitan area.
Perth Premier Photobooths offer the best photobooths in Perth. If you're looking for a photo booth for hire for your event, you've come to the right place. We have a great range of photobooths for hire at reasonable prices. We have photobooths to suit all different sized-events, themes, budgets and styles. Whatever event you have planned, hire one of our Perth photo booths and make it an event to remember.
Want to see how our photo booths differ from our competitors? Contact us to book a time to visit us and try our photo booths.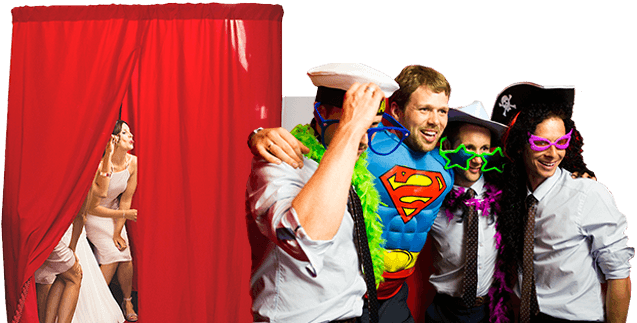 Our services and event packages
Please call us to discuss your needs, and let us create the perfect package for you!
We pride ourselves not only on our professionalism and great customer service, but also on our range of photobooths for hire in Perth, which are all of exceptional quality. We like to think that our photobooths are the best available in all of Western Australia!
We specialise in photo booths in Perth for Weddings, School Balls, Corporate Functions, Product Launches and Marketing, House Parties, Night Club Promotions, Commitment Ceremonies and more.
Perth Premier Photobooths has so much to offer, including the following optional perks and features:
Customisable
As well as being able to customise the booth itself, you can also customise your photos. Your photos can be customised with your name, date, the event, location or company logo.
Flexible packages
We offer a range of packages to suit your budget. Our packages are flexible and can be altered to suit your requirements. Generally, our packages include 3-6 hours of photobooth hire (and DJ hire if required), and your own personal attendant who'll deliver the booth, set it up and man the booth throughout your event.
Instagram Printing
We have a great range of social media options, including our brand new Instagram Printer. Guests can snap photos at your event and upload them to Instagram with an event hashtag. Our printer will then print them out instantly at your event!
Booth Branding
Perfect for corporate events, product launches and promotions, we can fully brand your photo booth with your company logo and more. View more on our corporate events here or contact us to book in your branded photo booth hire.
Unlimited sessions
You can take as many photos as you like during your event. We have no limit on how many sessions you can undertake.
Fun and friendly attendant
Our fun and friendly attendant will set up your booth and make sure everything moves flawlessly throughout the night. Your attendant will encourage your guests to use the booth and help them use it correctly to make sure you get the most out of your booth.
Optional Extras
We have a range of optional extras to choose from to bring something even more special to your event. These optional extras include photo albums and photo strip frames.
Digital copy
Your memories will last forever and so will your photos thanks to the digital copy of all the photos taken at the event, which we'll supply you with at the end of the event.
We cater for every type of event anywhere in the Perth metropolitan area with a great range of photobooths for hire at reasonable prices. Want to see how our photo booths differ from our competitors? Just take a look at our booths! Contact us to book a time to 'Try before you Hire' – you can view, test and choose the booth that is right for you before you commit to your booking!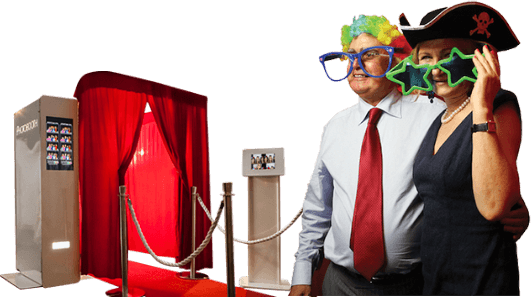 Hire a Photobooth for your Venue
With the increase in popularity for Photo booths across Australia, now is the time to give your venue a point of difference! Hire a photo booth for your patrons and guests to enjoy and add that extra special something. For very little added effort and at our competitive prices, you'll be bringing even more fun and excitement to every event! Everyone will walk away with a branded souvenir from your venue, and your guests will have so much fun making memories that will last a lifetime.
Venue exclusive pricing available!
We've been in the Perth photo booth hire game for a long time. We know exactly what needs to be done to create a fun-filled event, whether it be your birthday party, school formal, corporate event, engagement party or wedding.
We'll bring endless laughs and photo opportunities with our fun range of props and customisable print designs, and we'll make it all as easy as pie by sending along one of our professional, fun and friendly attendants.
Your personal attendant will set everything up and stick around for the duration of the event to make sure everything sails smoothly. Our range of booths include enclosed and open photo booths. Each photo booth has a range of features and is customisable. Customise the exterior of your photo booth with the theme of your party or even your corporate branding. You can also customise the backdrop by choosing one of our fun options. To find out more about our range of photobooths for hire in Perth, click here.