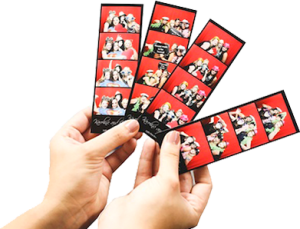 Throwing a Memorable Party
So you've got a milestone coming up, and you want to make your special event unforgettable. Perhaps it's a wedding, a 21st birthday party, or a graduation. But how do you make this night memorable? It's easy: the key is in the preparation.
Here at Perth Premier Photobooths, we are experienced in throwing exceptional parties that will be remembered for years to come. All it takes is a little planning and a little creative flair to ensure your fantastic event runs smoothly. We've put together 5 tips to make sure you can throw the best event ever.
1. Failing to plan is planning to fail
Our passion is helping our customers throw unforgettable events that run smoothly from start to finish. Whether you're throwing an intimate gathering or a raging party, it's important you leave enough time to get things organised. Write your guest list early on, and decide where to hold your event based on the size of your party and the nature of the function. Once the guest list and venue is decided upon, then you can look to jazz things up a little.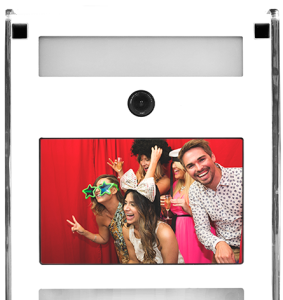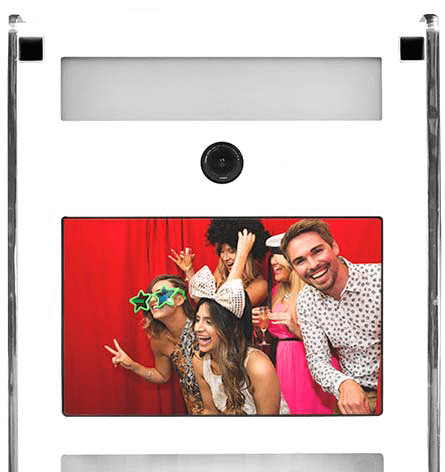 2. That's Entertainment!
The key to a good party is entertainment – whether this is lots of organised activities, or just a few fun and simple things to get your guests socialising and onto the dance floor. So a photo booth really is the best way to get every guest out of their chair and into the spotlight, dressing up in props and snapping their party poses.
Photobooths are also an easy, no fuss way to let guests keep a little of the party with them when they leave. It means you may not have to hire a photographer as all your photos will be captured by our convenient and easy-to-use photobooth! What better way to ensure your milestone is remembered than to hire a photobooth for the event.
3. Music is key
So you've got a venue and great entertainment thanks to your photobooth, how else will you get the party atmosphere going? Music of course! Maybe you want a live band? Perhaps a DJ is better suited to your needs? Or maybe you have a killer playlist with all your favourite songs that the crowd will love. Either way, there are a range of sound system options, both for purchase and for hire, that can cater to your event. We partner with some awesome DJs and bands, so make sure you ask us for suggestions!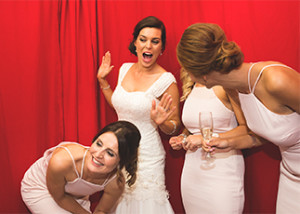 4. Food and drinks
It's key to select an few suitable food options for your guests, depending on the time of day of your event. First work out whether you are holding a short party where only nibblies or canapes are required, or if you're going to need full catering. Lighter finger food is also a great option if you don't have tables or chairs available. Perth Premier Photobooths partner with some awesome catering companies, so make sure you ask us about our favourites.
If you are going to be providing alcohol at your event, you may be required to have a bar tab at the venue, or you may need a liquor licence if you're going to be charging people money for drinks. A fantastic way to cater for alcohol at your party is by hiring a full bartending service, of which there are some great options in Perth. Generally, if you're wanting to provide cocktails or spirits, these types of alcohol do require a bar set up and staff, and will also take your event to a whole new level of awesome, especially our partners! When providing alcohol don't forget you will also need plenty of soft drinks and water available.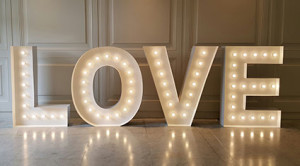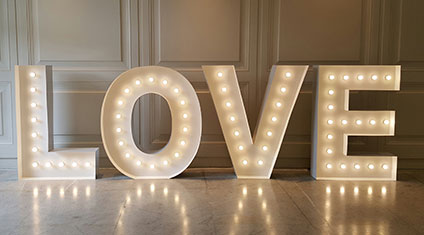 5. Decorations
Music, entertainment, an awesome venue and plenty of food and drinks to keep your guests happy – now it's time for the final touch, decorating! We LOVE themed parties, and can actually create a custom backdrop or green screen for your photobooth to suit any theme. You can take a look at some of our photo booth backdrop options here.
We also have giant light up letters that are perfect for weddings, engagements, an 18th or 21st birthday – you name it, we can do it. Check out our giant Light Up Love Letters here.
Let's Party!!
At the end of the day, the best thing to provide at a party is a smile and a positive attitude! Parties and events are all about having fun and making fantastic memories, so don't let details get in the way of having an awesome time. Just remember, whatever the nature of your next event, everything will be much easier if you plan adequately. Think about the guest list and venue options early on, and nut out the theme of your event so you can plan the other pieces of the puzzle accordingly.
If you'd like to enquire about hiring one of our photobooths, or you're looking to talk more about our party partners, make sure you send us through an enquiry sooner rather than later!